Found
Deleted a flowery opening paragraph here. Sabi nga nila, things are best said briefly.
Ok na.
Na meet the parents na ang drama (well if you count my mom and everyone else EXCEPT my dad as "the parents"). Even Jun jun (the sosyal na askal) grew close to him.
So ito ako: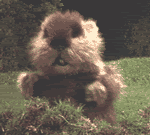 (insert Numa Numa Song here)
Happiness caught up to me.
-7=8=7=8=7=8=7=8=7=8=7=8=7=8=7=8=7=8=7=8=7=8=7=8=-
P.S. Congratulations to my (real life) sisters. One has just been promoted and one got a part-time job (she's still in college). Although I don't say this much, you have to know that I love you both.
Mana talaga kayo sakin. <3
-7=8=7=8=7=8=7=8=7=8=7=8=7=8=7=8=7=8=7=8=7=8=7=8=-
P.P.S. November na. Countdown till D-Day begins. Hint: Birthday month ko na. I'll be celebrating my 34th birthday. . .Yeah, I'm 34 and I look 23. Got a problem with that? Thank you Likashilka Emerald Papaya. :)

Moi and Cris. Metrowalk bodies. Take that Baywalk bimboes! :)



I'm getting fat. I'm 34 and I'm getting fat. Holy cholesterols.
[Music of the Moment: Because Of You - Kelly Clarkson ]
[Mood: like I've never been before. ]