A Day in Quintology - Hue And Rasa
I have this peculiar habit whenever I get to go out on my weekend restdays. I transform into a lean, mean eating machine that has a bottomless cavern for a stomach. Especially on days when I've just got my salary, I'm unstoppable. Voracious would be an understatement, believe me.

Well, not really a pig (moreso a flying one) but something like the "I'm-hungry-every-2-hours-
tara
-let's-eat" kind. Seriously. I'm not really picky on the food I eat. If anything, I can say I'm a connoisseur of every conceivable fodder that could induce wild flavors in my mouth. If you happen to be the person I'm going out with, turn a blind eye to my Herculean appetite. Don't worry, I pay for my own food anyway.
While we were waiting for Toshi last Saturday, Macky and I decided to go shopping. We checked out all the stores lined up in Glorietta. We've actually ran out of stores to forage in so Macky suggested that we head out for Greenbelt. This mall has these stores that can't be found anywhere else. What was supposedly a shopping spree turned into a luau.
+╨+╨+╨+╨+╨+╨+╨+╨+╨+╨+
Anybody who has ever been interested in South East Asian Cuisine, should head out to the second floor of Greenbelt 3 where they have this very fine row of restaurants. With Bubba Gump's as the only exception, the rest are showcases for the exquisite flavors from our neighboring countries. I decided to try out
HUE (pronounced as 'whey, its a province in Vietnam)
this time around. Let me just say, this place gets my two thumbs up. From the moment I stepped in the store and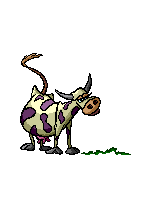 marvelled at its neo-Vietnamese setting, till I slurped that last drops of such delecteble soup, I was amazed. Add to that the fact that the waiters are very, very amiable. They took time to answer my out of this world questions like, if you put too much
Hoisan
sauce in the
Peanut
paste, will it turn orange? Or whats the difference between
Bo Rho Cho
and
Bo Kho Pho
, and what does
Bo
mean? Believe you me, they were as patient as humanely possible. And have I mentioned that the
Chicken Sate
(sorry I forgot the undecipherable name) is to die for? Now for the price, I would be crazy to say that its reasonable, but I really didn't mind. Service, Cuisine, and Ambiance combined, its well worth it. An hearty meal to start me off for the concert!
+╨+╨+╨+╨+╨+╨+╨+╨+╨+╨+
After the concert (to be presented in Quintology part 3) we were looking for a place to placate my gargantuan appetite. We were supposed to go to Burgoo's in
The Gateway
, but I don't like it when I feel that the store is closing for the day and all they will be serving would be leftovers. So we headed downstairs and I was

actually looking for Dencio's when we happen to come along
RASA
(its Singaporean) within the Araneta Complex. What caught my eye and made me decide to try it out would be the fusion of Downtown Hongkong style kitchen and the Post-Modern layout of the dining area. (try to imagine it, what a contrast!) We came in somewhere around 12 in the morning and yet we were greeted warmly by its staff. Pleasant faces all in all, they sure have a very good HR. We were served by possibly THE best waitress in the whole damn world,
Marj
. Why do I say that? Its because whenever I eat out, I always take my time. Eating for me is almost a sacrament. An hour and a half would be rushing it for me. I've never found a waitress who could withstand my constant requests. And that she did. To top it all off, she did it all with an honest to goodness, genuine smile. She even suggested a lower priced item because she knew that it tastes better than the one we were eyeing. Where can you find waitresses like that? She brought in heaps upon heaps of dishes (I thrive on going overboard..on food that is). Have you ever tried mango shake, laced with intoxicating coconut wine? Or Bamboo rice with a hint of banana curry? Or the whole range of the Singaporean mix and spices? I have one word for all of this. Exotic. The right kind. And finally for the price range, I found it a tad cheaper than HUE, but moreso, I felt I got more from what I paid.
This day, like the many restdays I had before, was a day of plenty. But for every sunshiny story, there is always a mystery at the end. And in this case, it is the fact that no matter how much I gorge, no matter how much I pig out on both healthy and non-healthy foodstuffs, no matter how much I spend on a quest for gustatory satisfaction, I never, ever gain a single pound. (cue the Twilight Zone background music)